Management Consulting
Services › Management Consulting
more to us than just reporting on your accounts.
It also means looking to the future and planning how we can improve your profits and grow your business, together. Our approach is based on understanding where you want to go and then offering clear advice on how best to get there.
Whatever your goals, whatever your business size, we offer a range of management consulting services that include feasibility advice, business planning, progress monitoring, and many more. Every business is unique and we tailor our support to suit your exact requirements. As your business grows, our consultancy is there to grow with it, advising on how to best implement changes to your business structures.environment. Through all this we deliver a personal and timely service that improves your business bottom line.
Our Mangement and Consulting services include:
Preparation of feasibility studies
Help investors determine the potential outcomes of a project before investing time and money.
Budgets and cash flow statements
Cash flow statements can greatly assist in future business planning to ensure that any problems or liquidity issues arise are promptly dealt with.
Internal controls system includes a set of rules, policies and procedures that an organisation implements to provide direction, ensure efficiency and adherence to strategies.
Management & Consulting
Iacovou & Co.
Other Management & Consulting Services
In addition we also provide other Management and Consulting services like: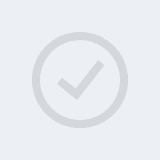 Buying and selling a business